Office Space Planning and Refurbishment – O. Rastall, Managing Director, Source Supplies, Camberley, Surrey
Source Supplies are an expanding company and required a re-design of the existing layout of their open plan office environment to make space for extra working areas for employees and meeting rooms/offices for the management team. They also were keen to update their reception area for a sleek and professional image.
Space Partitioning created a single glazed frameless glass partitioning system providing maximum natural light source. New flooring and decoration to the main office area provided an updated look and separate office working reception areas created efficient working spaces for employees.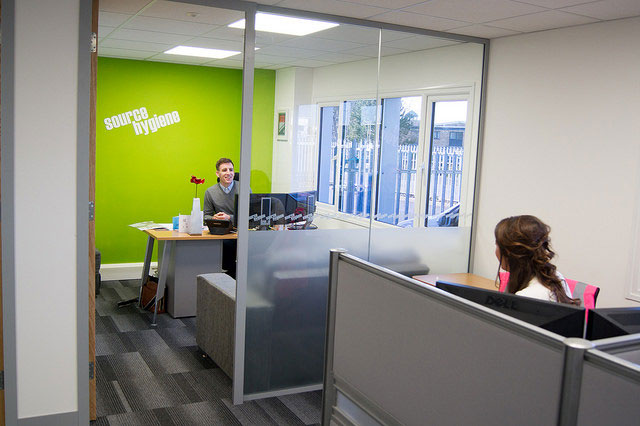 "Ed was really professional from the start and was creative with his vision and the options that he gave us. We are delighted with the finish and the quality of the fit out as it has created a brilliant working environment for our team with a wow factor for our guests and clients. Ed is prompt and methodical and a pleasure to do business with. We would highly recommend Space Partitioning Ltd."
Source Supplies – January 2018