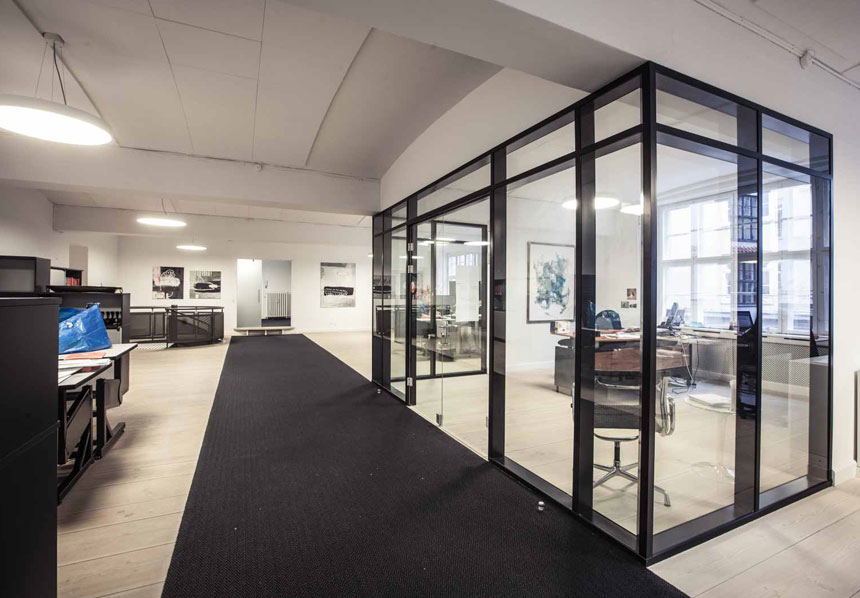 What is a suspended ceiling?
A suspended ceiling, sometimes called a drop ceiling, is a secondary ceiling suspended from the real ceiling above. This creates a lower ceiling in the room below, and a void between the suspended ceiling and the real ceiling or floor above.
What is the purpose of a suspended ceiling?
There are several reasons you may opt to have a suspended ceiling fitted in your office. As well as concealing anything unsightly about the underside of the floor above, you may wish to use the void created by a suspended ceiling for heating or air conditioning. There are many benefits of having a suspended ceiling fitted in your property.
What are the benefits of a suspended ceiling?
Soundproofing. A suspended ceiling can provide good soundproofing from floors above. If the correct tiling and set-up are used, you can dramatically reduce the noise you hear from anyone above your office space. Energy efficiency. If you have a room with a high natural ceiling, this is not very energy efficient; heat rises, and so whatever heating system you use, you will be heating the air above your head before the temperature at normal level rises. A suspended ceiling means you are heating less space. A suspended ceiling can provide great insulation, thus lowering your heating costs considerably
Brighten your office space.
Older buildings can often have very high ceilings which look nice on a bright, sunny day but can become dark and dingy if the weather is not so bright. A suspended ceiling with white tiles can help to brighten your office space considerably, reflecting any natural light from the windows back into the room.
Hide unsightly structural features.
In many old buildings there are pipes, cables and other things running across and around ceilings. Many people find this unsightly and would rather have a clean, smooth ceiling for their office environment; a suspended ceiling is perfect for this.
Easy access to pipes and cables.
In many cases, where an office is being designed and partitioned, things like heating or air conditioning pipes, power cables etc can be run through the void created by a suspended ceiling. This allows you to keep all cables and pipes out of sight, but with easy access available when required. Fireproofing. A fire resistant suspended ceiling can delay the spread of a fire. This can allow you crucial extra time to evacuate all team members from your office in the event of a fire.
If you're considering a suspended ceiling for your office space, get in touch today to see how we can help you to make the most of the space available to you.