Office Space Planning and Refurbishment - D. Coombes, Managing Director, RATP Dev, Epsom, Surrey
This project brief was to create an open plan, minimalistic working office space for a design company. They required separate offices for meetings, but were keen for a more open plan, communal working space for day to day.
Two adjoining office pods were created using a glazed partitioning system. The single glazed acoustic glass ensured noise control, whilst allowing maximum light to the working space.
Sleek finishes and exposed lighting and services created an "industrial" effect environment.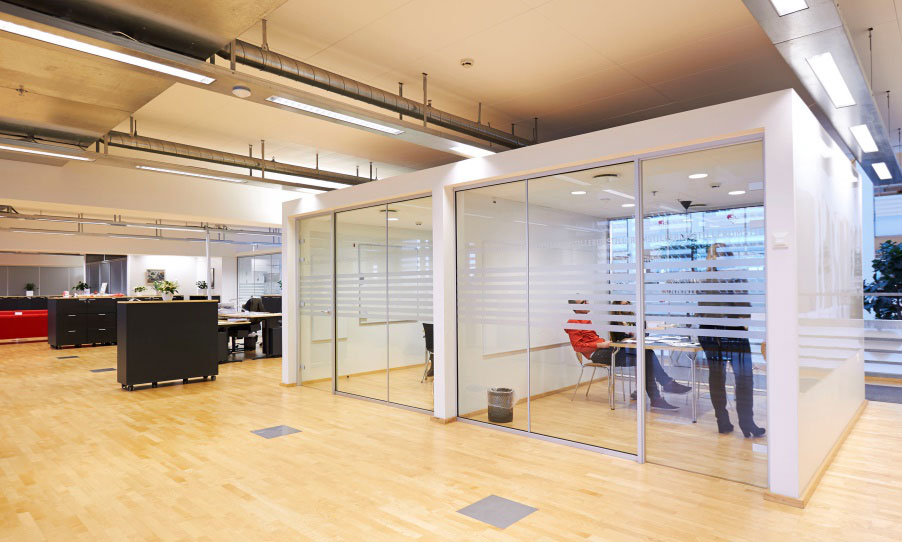 "We approached Space Partitioning Ltd to help us create a bespoke, unique office space which maximised on natural light space, whilst providing dedicated work and meeting areas. The team at Space Partitioning worked with our brief accurately and were able to source specialist materials to make the finishes unique and professional. The work standards were timely and efficient and the team were both pleasant and helpful to work with. We are really pleased with the overall finish, the office is transformed and now functions for all our requirements. We would really recommend Space Partitioning Ltd for any office refurbishment projects. "
RATP Dev -May 2017