Office Refurbishments – D. Sheppard, Sales Manager, Abus Crane Systems – March 2017
This company approached Space Partitioning Ltd to provide a re-design in layout for their first floor offices. Their requirements included chic open plan areas, glazed partitioning to optimise light sources and specialist acoustic soundproofing for board/meeting rooms.
We installed glazed office glazing with acoustic glass to ensure noise control and privacy. New modern lighting, combined with clean suspended ceilings improved the light and sense of space in the offices. Finally, bespoke wooden flooring throughout created continuity and helped to reflect light.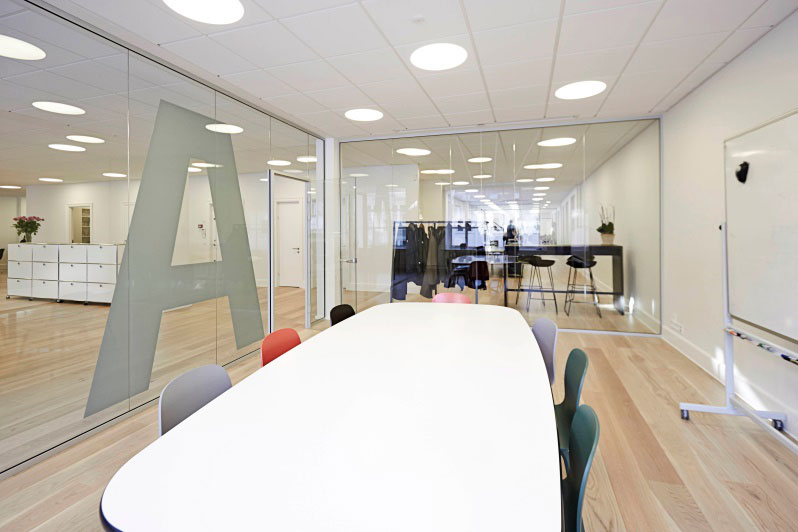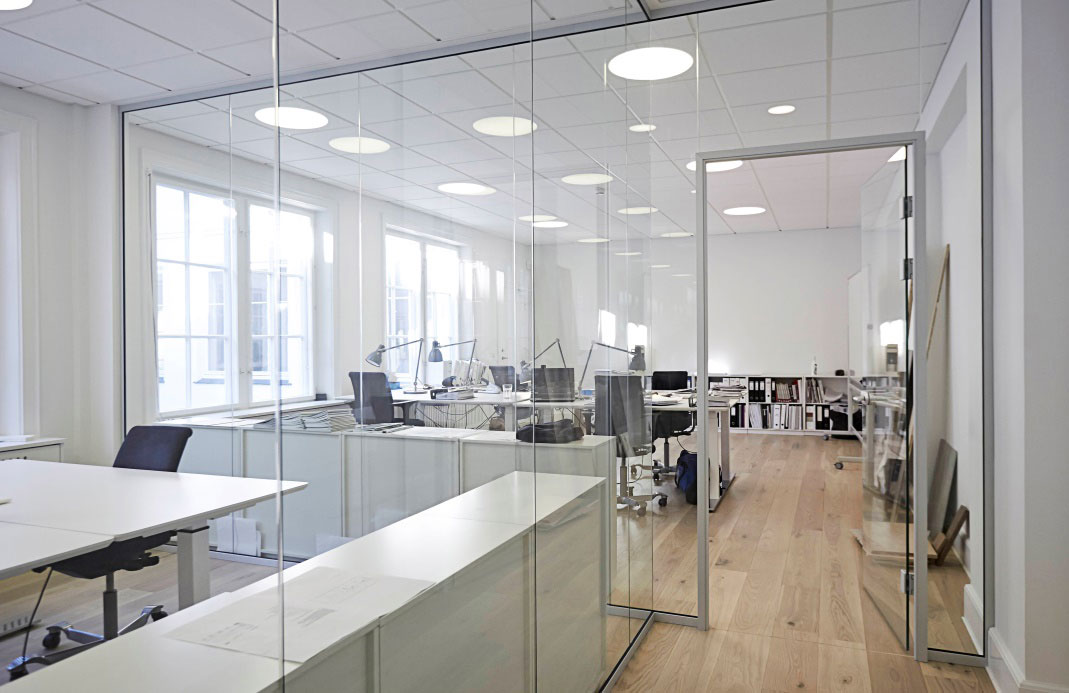 " We have worked with Ed and his team over the past four years on various phases of the update and renovation of our offices. We have been continually impressed with his efficiency, quality of work and timely working which has minimised the impact on our office productivity."
Abus Crane Systems – March 2017